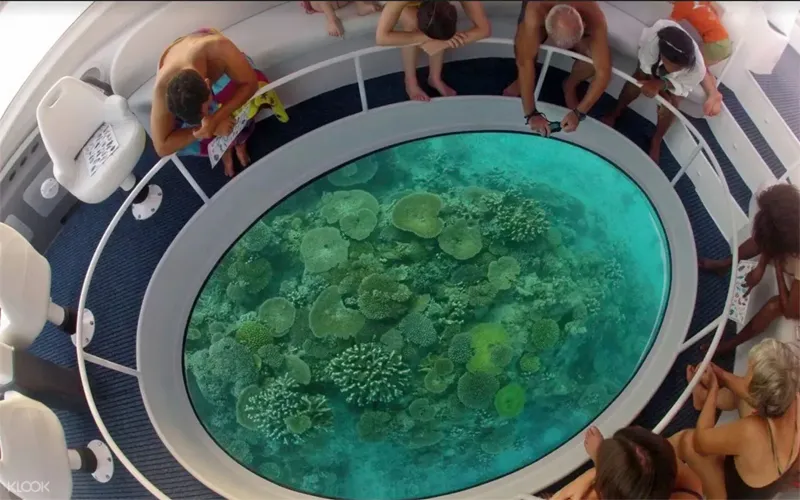 Do you wish to experience the underwater splendour of the Andaman Sea, without getting wet? The Glass Bottom Boat Ride in Andaman provides an amazing experience by allowing you to watch and explore the rich corals and exquisite marine life, from a cabin.
Why you MUST try it...
The Glass Bottom boats are uniquely designed, which glide over the sea and have transparent bottoms. These transparent boats offer clear viewing of marine flora and fauna. The best part about this activity is that everyone can be enjoy it, irrespective of their age group.
t Seabeach Delight, we highly recommend you enjoy the Glass Bottom Boat ride in Andaman with your family. Speaking of the boats, these provide ample space and comfort to the passengers and are operated by following certain safety standards to ensure sound and secure rides. Thanks to the transparent and sturdy glass bottom, which offers a magnificent view of the vibrant corals.
Best Places to enjoy Glass Bottom Boat Ride in Andaman
If you are someone who does not like water sports, you can try glass bottom boat rides. Our recreation experts at Seabeach Delight have listed the best places where you can enjoy such rides.
The North Bay Island in Port Blair abounds in coral reserves. The sight of the vibrant coral reefs from the glass-bottom boats in North Bay is mesmerizing! North Bay Island lies quite close to Port Blair.
Glass Bottom Boat Ride at Jolly Buoy Island is yet another phenomenal experience that boasts of a bewitching coral reserve that remains open only for 6 months a year. This measure is taken to keep the corals fresh. The corals present here are untarnished and intact as only a limited number of tourists visit the place and it remains closed down for a considerable amount of time in a year.
The Elephant Beach in Havelock is one of the ideal places to enjoy Dolphin glass bottom boat rides. It is a popular spot among tourists in Havelock. Thanks to the plethora of water sport activities available here. With Seabeach Delight, you can also go for the glass-bottom boat rides to watch the magnificent corals and marine life.
Sounds impressive? So, what makes you wait? Reach out to Seabeach Delight to book your Andaman tour package, which includes fun activities such as parasailing, scuba diving and glass-bottom boat rides.
Havelock Island
Jolly Buoy Island
Port Blair
Gallery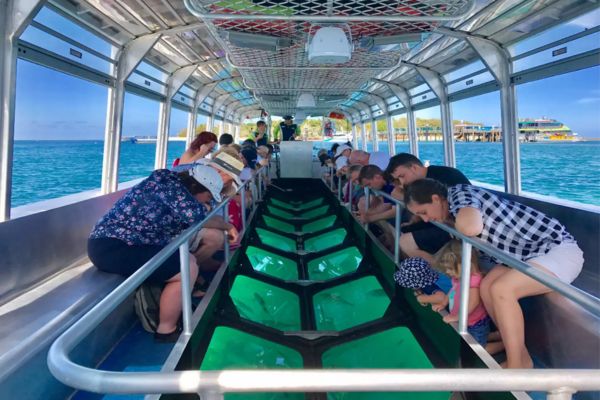 Enquire Now