Noted as one of the most picturesque destinations in India, the Andaman and Nicobar Islands attract tourists from every nook and cranny of the world. Known for its exquisite marine life, unmatched greenery, and pristine beaches, the Andaman and Nicobar Islands also bring before you a plethora of water sport activities.
With outstanding coral reefs and clear blue waters, the archipelago is surely a heaven for water sports enthusiasts. You can experience snorkelling, scuba diving, kayaking and much more in the archipelago with Seabeach Delight
Best places for Kayaking in the Andaman and Nicobar Islands
Want to get indulged in some spunky activities in Andaman? Kayaking is the perfect fit for you! It is certainly one of the best things to do in Andaman. Explore the mangroves, crystal clear lagoons and exotic species of birds with Seabeach Delight. Here are some top places, where you can enjoy Kayaking -
- Havelock
Owing to the dense forests and mesmerizing lagoons, Havelock Island is certainly one of the best places to enjoy kayaking in Andaman. Bioluminescence Night kayaking is something you just can't miss in Havelock.
There are several mangrove forests present here. However, you can Kayak only at Beach number 5. You also have the option of kayaking through the sea. This is another exquisite experience that Andaman offers you.
- Port Blair
You can enjoy kayaking in Port Blair at the Veer Savarkar Park. This is a protected wildlife area, abounding in mangroves and small islets. The journey is an absolute treat to the eyes, during which you will be accompanied by our certified trainers.
Seabeach Delight also makes sure to provide you with the required training and equipment. During the activity, you will be guided through the mangrove canopy of the jungle to an open area, featuring small islets.
- Baratang
Distinguished for its virgin forests and thick mangrove vegetation, Kayaking in Baratang is indeed an exclusive experience! For exploring Batarang by kayaking, you would also require special permission.
Best Time to Experience Kayaking
The perfect time to enjoy Kayaking in Andaman is from October to May. Thanks to the pleasant weather and medium water currents, which makes it perfect for experiencing various water sport activities.
Seabeach Delight advises you to avoid this activity in the monsoon season. Heavy downpours are most likely to fill the kayak and the water currents are uncontrollable during this time. So, what are you waiting for? Unleash your adventurous self and connect with Seabeach Delight to enjoy a plethora of water sport activities such as scuba diving, kayaking and much more.
Gallery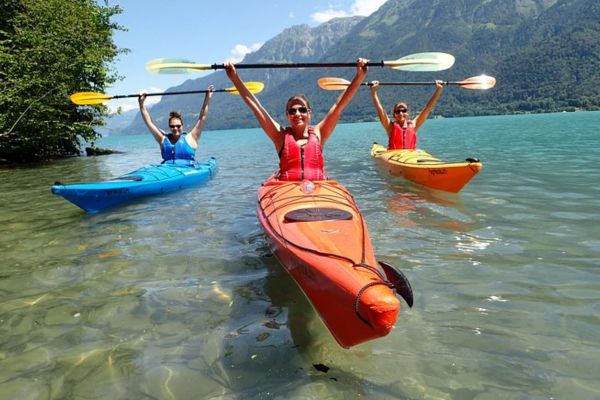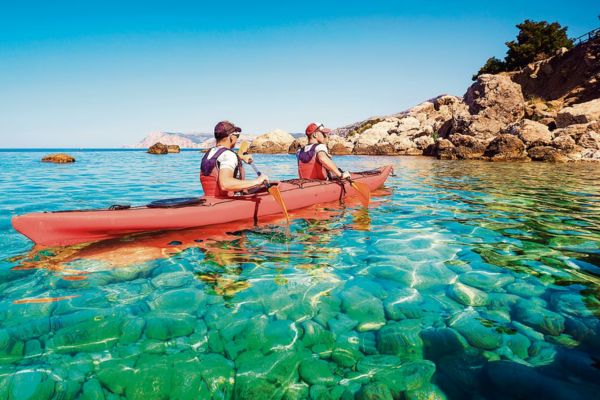 Enquire Now