Andaman Beach Holiday Tour Package Unplugged: A Journey to Remember.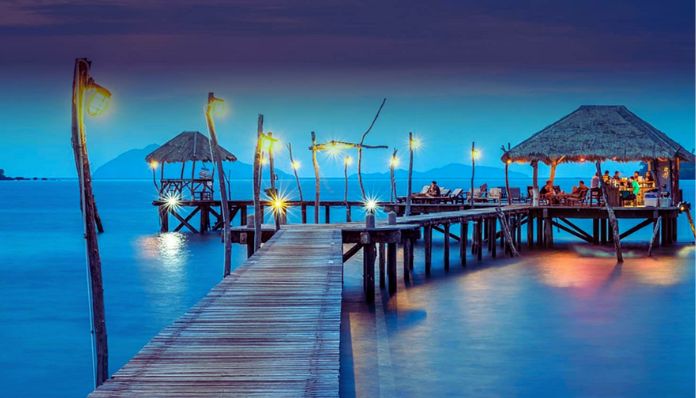 Imagine a pristine tropical paradise where ivory sands meet the crystal-clear waters of the Bay of Bengal. Picture yourself basking under the warm sun, surrounded by lush, emerald-green landscapes. Welcome to the Andaman Islands, a hidden gem in the Indian Ocean, where nature's beauty is preserved and offered to travelers through meticulously crafted beach holiday tour packages.
In this blog post, we'll explore the allure of the Andaman Beach Holiday Tour Package, unveiling the unique experiences and unforgettable memories it has in store for you.
Exploring Andaman's Beaches
The Andaman Islands, with their untouched beaches and lush jungles, are a haven for nature enthusiasts and beach lovers alike. A well-planned beach holiday tour package ensures that you get to explore some of the most breathtaking beaches in the world.
Radhanagar Beach: Known for its pristine white sands and turquoise waters, Radhanagar Beach on Havelock Island is a must-visit destination. It consistently ranks among the best beaches globally and offers an exquisite sunset experience.
Elephant Beach: Adventure seekers can indulge in water sports at Elephant Beach. Snorkeling and glass-bottom boat rides reveal the island's vibrant marine life, including colorful coral reefs and curious fish.
Kalapathar Beach: For those seeking tranquility and solitude, Kalapathar Beach on Havelock Island offers a serene atmosphere, beautiful sunrises, and stunning views of the aqua-blue sea.
Neil Island: With its natural bridge, Neil Island is a photographer's paradise. The island also features secluded beaches like Laxmanpur and Bharatpur, making it an ideal stop for those seeking a peaceful escape.
Intriguing History and Culture
The Andaman Islands have a captivating history and culture, shaped by indigenous tribes, colonialism, and a unique blend of influences. A well-curated tour package will not only let you soak in the natural beauty but also explore the island's intriguing past.
Cellular Jail: Visit the infamous Cellular Jail in Port Blair, a stark reminder of the island's history as a British colonial prison. The light and sound show here is a moving experience that narrates the struggle for independence.
Indigenous Tribes: Learn about the indigenous tribes, like the Jarawas and the Sentinelese, who have inhabited the islands for centuries. However, it's important to respect their privacy and not intrude on their lands.
Cuisine: Andaman's cuisine is a delightful fusion of Indian, Burmese, and Malaysian flavors. Seafood lovers will rejoice in the abundance of fresh catches. Be sure to try dishes like lobster curry and fish amritsari.
Adventurous Activities
Andaman offers a plethora of thrilling activities for adventure enthusiasts. Snorkeling, scuba diving, and sea walking provide a unique opportunity to explore the underwater world and its incredible biodiversity. The Andaman Sea is renowned for its rich coral reefs and diverse marine life, including colorful fish, turtles, and even the occasional sighting of a manta ray.
For those who prefer staying on land, trekking through the lush rainforests is a memorable experience. The Saddle Peak trail on North Andaman Island, for instance, takes you through dense forests and offers panoramic views of the island.
A Sanctuary for Nature Lovers
The Andaman Islands are more than just beaches; they are a sanctuary for nature lovers. Many tour packages include visits to stunning natural sites.
Mahatma Gandhi Marine National Park: Explore the Mahatma Gandhi Marine National Park, a protected area home to various marine species. Glass-bottom boat rides allow you to view the mesmerizing underwater world without getting wet.
Mud Volcanoes: Witness the unique phenomenon of mud volcanoes at Baratang Island. These natural wonders are a sight to behold and offer a truly distinctive experience.
Sunsets and Starlit Nights: Andaman's unspoiled skies make it a stargazing paradise. Don't miss the opportunity to witness a starlit night on one of its secluded beaches or watch the sky transform into a palette of colors during sunset.
Responsible Tourism
As you embark on your journey to Andaman, it's crucial to remember the importance of responsible tourism. This means respecting the environment, the indigenous people, and the local culture. Do your part by not leaving any trace, supporting eco-friendly initiatives, and choosing tour packages that prioritize sustainability.
Conclusion
An Andaman beach holiday tour package promises an enchanting journey through pristine shores, rich history, and thrilling adventures. It's a voyage that weaves memories into the fabric of your life, painting a vivid tapestry of nature's splendor and cultural diversity.
For those eager to embark on this exceptional adventure, look no further than SeaBeach Delight. They specialize in crafting unforgettable group tour packages in India, providing a seamless and immersive experience in Andaman's paradise. With their expert guidance, you can savor the island's beauty while upholding responsible and sustainable travel. So, venture forth to explore the turquoise waters, immerse yourself in local culture, and savor the tranquility of Andaman, as the memories created here will be cherished for a lifetime.