Andaman Honeymoon Tour Packages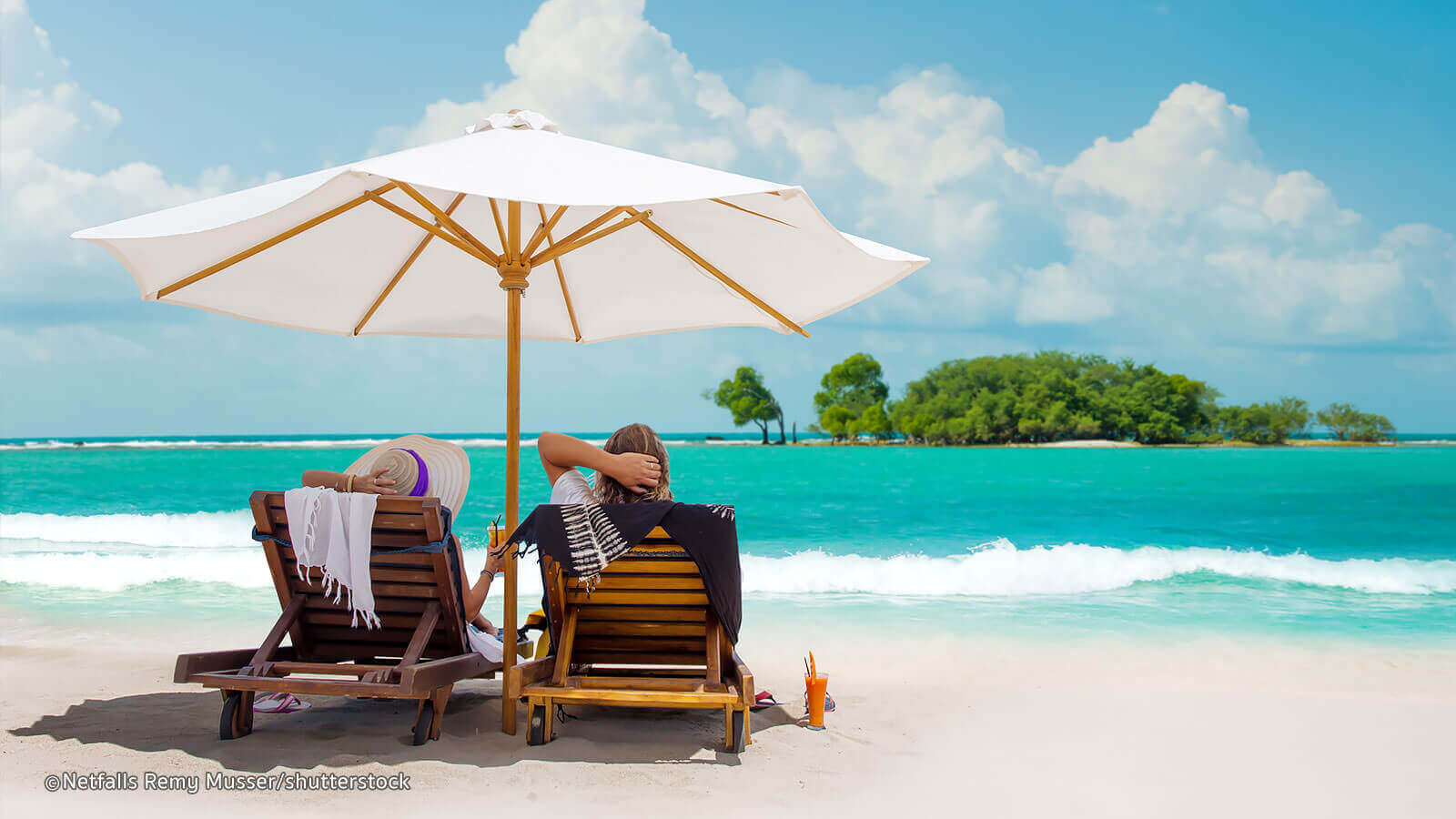 Andaman Honeymoon Tour Packages
Aren't you deliberately waiting to kickstart your vacation on the gleamy white beaches and tranquil shorelines of the Andaman Islands? The Island's beauty and peacefulness bring thousands of visitors from around the world each year.
Seashore Delight is right here to help you bring your fantasies to life. We are the most sought-after and in-demand travel company in the Andaman Islands.
Because of our excellent customer service and administration, thousands of tourists have praised us as one of the top tour operators in Andaman.
All of this gratitude, we believe, is due to our dedicated personnel, who go above and beyond to make our customers' vacations as delightful as possible. Our local transportation service is more familiar with local customs and accessible routes than anyone else.
We dedicate our hearts and souls to exceeding our customers' expectations. Our Andaman honeymoon tour packages thus undertake every attempt to provide you with hand-picked resorts, excellent travel guides, and exciting water sports.
Why Visit Andaman?
Andaman island is a treasure trove of lush woods and breathtaking ocean views. The stunning sights of a dense green cover and azure sea waves lure travellers at practically every turn.
The island is home to a plethora of well-preserved aquatic life and coral reefs. Truly, it is a gateway to a land brimming with unfathomable riches, adventure, and spectacular beauty.
From luxurious resorts to well-kept museums, this archipelago has everything in store for you.
Then there is the lush green tropical greenery, turquoise ocean, sandy white beaches, flora and fauna, and ethnic cultures. The deep mangroves, which blanket the entire island infuses a sense of tranquillity within its visitors. Andaman is also home to a variety of bird species.
To sum up, the Andaman and Nicobar Islands are always a living paradise for vacationers. Indeed, to get to know everything in-depth about the island, you have to make sure that you are in the company of the best travel agents.
What Surprises Await You At Seashore Delight?
Seashore Delight has been in operation for quite a noticeable period. Our policies are very transparent and straightforward. Our company, which is one of the leading tour operators in the archipelago, has drafted a variety of Andaman honeymoon tour packages.
It contains everything from a lavish honeymoon package to a low-budget family trip. It also offers short-term programmes up to a 7-day Andaman trip package plan that includes, among other things, scuba diving, snorkelling, sea walking, and fishing.
Moreover, you can customise your bundle based on your unique preferences.
Our services and honeymoon tour packages will make your holiday an endearing one to remember. Likewise, the magnificent collection of automobiles at Seashore Delight is something we are proud of.
These vehicles are sure to astonish you, with high-quality sound systems and flair of luxury. Our guests are entitled to nothing less than the best, our Andaman honeymoon tour packages go to great lengths to meet their expectations.
What Makes Our Andaman honeymoon Tour Packages One in Thousands?
It is considered India's most gorgeous region, enjoying pleasant weather all year. In July and August, however, the region was hit by many tropical cyclones. For your safety, as the main travel operator in Andaman, we do not advocate visiting this location during those months.
Purchasing tickets during the peak tourist season, December and January, is recommended.
To have the ideal experience, it is necessary to book the best honeymoon tour package in Andaman available in this archipelago. Hence our tour packages include sightseeing, hotel, car rentals, meals, and other necessary aspects.
We are geared to provide travellers with a complete vacation experience. For a stress-free, rejuvenating, and memorable holiday experience, choosing the right tour operator is crucial.
This joyous holiday season, there are several tempting reasons to use Seashore Delight's package as your chosen Andaman honeymoon tour package:
> In the Andaman Islands, we are the most well-known tour operator. We continually go above and above to fulfil our guests' high expectations.
> Seashore Delight is here to enhance your holiday zest by accompanying you to destinations that remained unexplored to date.
> We've created a special honeymoon delight package, particularly for couples. This package includes a candlelit supper, beach party, a couple of photoshoots, and other interesting activities.
> We offer high-quality services at a reasonable price at Seashore Delight. The professionally designed tour arrangements provide you with outstanding service without hampering your preferred budget.
> Seashore Delight has received positive feedback from customers. Regularly, we are named the best travel operator in the Andaman & Nicobar Islands.
> Our service is available to you 24 hours a day, seven days a week. So you can even use our service right away if you need it.
> We prefer to tailor our service packages to meet the needs of our customers.
The Andamans Await You
Lined by palm trees, Andaman & Nicobar Islands provides visitors with a calm setting to rejuvenate their mind and soul. Don't hold yourself back from connecting with Seashore Delight for a once-in-a-lifetime encounter.
Our Andaman honeymoon tour packages are among the best in Andaman, offering hassle-free payment options, check-in and check-out, flexible policies, and cooperative management.
End your quest for a reliable tour operator with Seashore Delight by availing of our top-notch facilities. Make a lifelong cherishing trip by getting your hands on mind blogging discounts on our honeymoon packages.