Andaman Tour Packages for Couple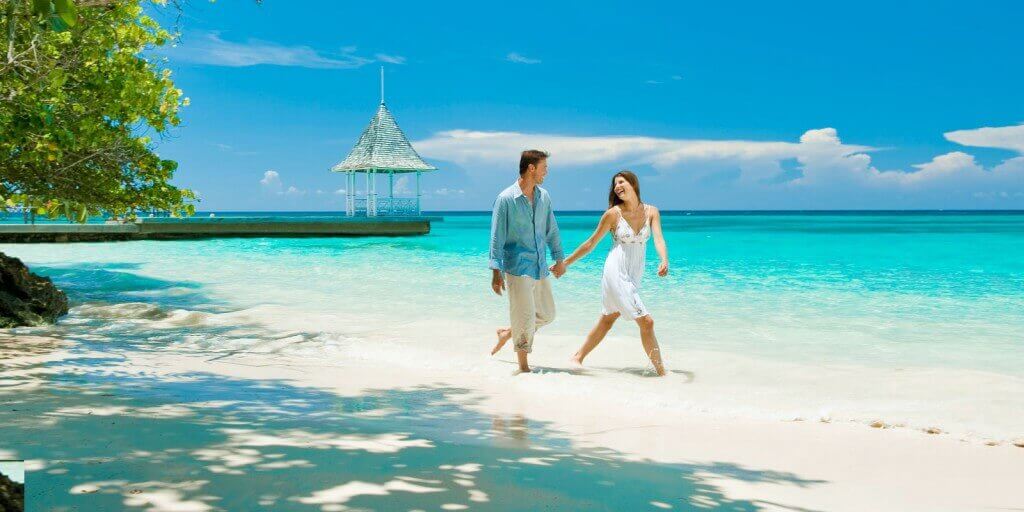 Andaman Tour Packages for Couple
Andaman has long been known for its picturesque splendour. Nature in all of its forms can be seen here. Andaman has a lot to offer visitors in terms of unique traits. The intrinsic nuances and breathtaking sites of Andaman and other islands can also be explored by visitors. Travellers will no longer have to worry about running out of days. Travellers can take advantage of some fantastic, time-saving, and cost-effective offers from Seashore Delight. This service is available to travellers all around the world. Travellers' bohemian spirits are heightened by lucrative offers. Money is an important factor in vacation planning but it is efficiently taken care of here by Seashore Delight in Andaman tour packages for couples. A high level of professionalism from renowned hoteliers results in a well-balanced itinerary for visitors in our Andaman honeymoon tour package.

As an agency, Seashore Delight seeks to come up with new ideas for Andaman tour packages for couples. Every aspect of their unrivalled hospitality should be driven by innovation. The categories have been compartmentalised at the seashore, which is equally beneficial in guiding them in the best way possible. Seashore Delight provides a first-hand perspective of numerous aspects of the Andaman journey to all couple tourists throughout the world. Andaman, which retains its status as a mysterious location, will become the top travel destination for tourists. Couples are the first group of visitors who travel to Andaman following their marriage; the quantity of love and curiosity that couples cherish boosts the hotel industry in Andaman.
Details about the price
Different monitoring packages are available for trips to the Andaman Islands. The majority of the services offered in Andaman tour packages for couples have day and night configuration opportunities. The journey begins with a one-week package but can extend to a 20-day vacation if desired. What to choose, what would be ideal for the travellers, can be divided by Seashore Delight Agents' fellow professionals. Our basic or lowest cost to its multilingual and cultural consumers always varies depending on the food, housing, and some added activities for seven days.
The bulk of clients who want to take advantage of this offer couples. After managing a brief period away from their various workplaces, incentives like these become far more convenient to take advantage of. Some packages go up to 5 lakh INR after the 50k packages. Agents at Seashore Delight are available 24 hours a day, 7 days a week to answer any questions you may have about your trip. While the flight is underway and passengers are on board, their aid can help to dispel any misconceptions. Our first and foremost responsibility in Andaman tour packages for couples is to ensure the safety and security of its clients.
What are the extra advantages for couples?
Seashore Delight's Andaman tour packages for couples are all unique in their way. It provides numerous opportunities to visit the most beautiful parts of the Andaman and Nicobar islands. Every excursion is distinct from the others, but they all have the distinct flavour of the Andaman. Paragliding, skydiving, undersea diving, scuba diving, fish spas, Thai spas, and many other exotic activities are available. Couples can choose from a variety of activities at a discounted rate. Not every couple shares the same interests; some come to Andaman to discover the unknown, while others simply want to increase their self-esteem. The hosts give equal weight to all forms of preferences like this. When tourists seek assistance from Seashore Delight, they can expect a high level of professionalism.
The cost of these activities is usually included in the package. This component needs to be understood before booking the tickets because not every package has the same amenities or benefits. Customers are shown every step of the trip, and the agents try to anticipate their likes and dislikes before concluding the excursion. Couples have the highest level of preference, particularly when visiting Andaman for the first time. They will be treated to cinematic moments. A lot of care goes into the cinematic, magical candlelight dinners. Our employees put up their utmost effort to give the highest quality of service in Andaman honeymoon packages. For the newlyweds, candlelight meals with musical encounters generate lasting memories.

Apart from these amenities or services, senior citizens enjoy a secure and dependable environment. Organizing all of their necessary possessions becomes a stringent mandate. Children will also have the opportunity to enjoy themselves to the utmost, as Seashore Delight assigns a caretaker to each child. Parents can unwind for a time while their children are being watched over. The list of additional benefits is extensive, and Seashore Delight is constantly coming up with new strategies to reach out to more global clients. Family excursions might be difficult to plan at times, but Seashore Delight's solutions can help you to deal with that.
Reservations for tickets
Booking tickets is an important component of any vacation. Customers can seek assistance from our agent regarding booking their flights. Tickets are usually included in budget-friendly vacations as well as high-end trips. Flights to Andaman are available from every major Indian city's airport. The flights normally leave three times a week, and there are regular flights to Andaman from four major cities. It is up to the consumer to select the airline. Flight prices vary from time to time, and since the increase in fuel prices, flights have been more expensive. Customers must forget about refunds if they want to receive discounts on aircraft tickets; refunds have become a rather redundant idea since the COVID-19 epidemic. The majority of the funds are non-refundable.
Ships are another alternative for getting to the Andaman Islands, although they take three times as long as aircraft. In general, carrier ships travel to Andaman, although the number of passengers who use these ships to travel to Andaman is quite small. Passengers must obtain medical approval from a variety of departments before travelling by ship. Generally speaking, ship tickets are less expensive than plane tickets.

Seashore Delight's Andaman tour packages for couples contain everything a traveller could want. Their crew is creative, efficient, and attractive. Customers can also use the website to find various updates and links. Furthermore, Andaman's entire bundles are difficult to come by. Seashore Delight has made travelling a time and money saver for everyone.
For More: Best Time To Visit Andaman