Make Romantic Memories with Seabeach Delight Andaman Tour Packages for Couple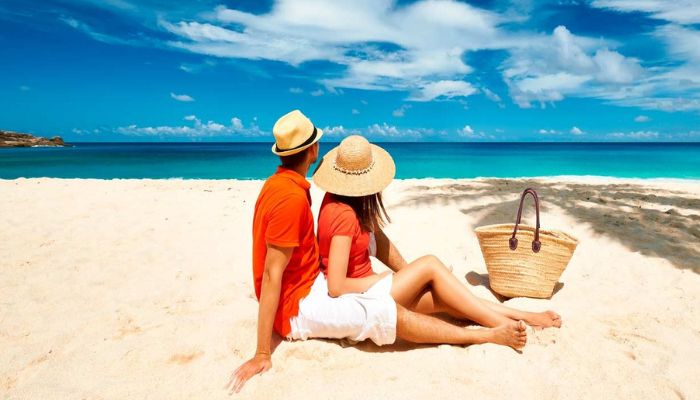 Are you planning to surprise your significant other with a romantic getaway? Look no further than Seabeach Delight Andaman Tour Packages for Couple! The Andaman Islands offer the perfect backdrop for a memorable and intimate vacation, complete with pristine beaches and turquoise waters. With our specially curated tour packages, you can experience all the romance and adventure that this beautiful destination has to offer. From exciting water sports to relaxing beach walks, we have it all covered. So pack your bags and get ready to create some unforgettable memories with your loved one!
What is Seabeach Delight Andaman Tour Packages?
Seabeach Delight is a travel agency that offers specially designed tour packages for couples who are looking for a romantic getaway. Our aim is to provide our customers with an unforgettable experience by taking care of all their travel needs.
We offer various packages, each tailored to suit the preferences and budgets of different couples. These packages include accommodation in luxurious resorts, airport transfers, island tours, water sports activities, and much more.
Our team consists of experienced professionals who will guide you through every step of your journey. We ensure that all aspects of your trip are taken care of so that you can relax and enjoy your time together without any worries.
At Seabeach Delight, we understand the importance of privacy and intimacy when it comes to romantic getaways. That's why we make sure that our packages include secluded beaches and private dinners where you can spend quality time with your partner.
Choose us for your next vacation and let us help you create unforgettable memories with your loved one!
Activities Included in the Tour Package
Seabeach Delight offers a wide range of activities for couples to enjoy during their romantic getaway. From water sports to sightseeing, there's something for everyone.
One of the most popular activities included in the tour package is scuba diving. The Andaman Islands are known for their crystal-clear waters and diverse marine life, making them an ideal spot for scuba diving enthusiasts. Couples can explore the underwater world hand-in-hand and create unforgettable memories.
Another must-do activity is island hopping. The tour takes you to some of the most beautiful islands in Andaman, such as Havelock Island and Neil Island. Each island boasts white sand beaches, turquoise waters, and lush green forests that make them perfect spots for romantic walks or picnics.
For those who prefer a more laid-back experience, sunset cruises are also available. Couples can relax on board while enjoying stunning views of the sun setting over the sea with a glass of wine in hand.
Other exciting activities included in Seabeach Delight are snorkeling at Elephant Beach, trekking through the jungle at Mount Harriet National Park, and visiting historical landmarks like Cellular Jail.
Seabeach Delight has everything couples need to create unforgettable memories during their romantic trip – from adventure-packed days to relaxing evenings watching breathtaking sunsets together.
Tips for Making the Most of Your Romantic Trip
Here are some tips to make the most of your romantic trip with Seabeach Delight Andaman Tour Packages for couples:
Plan Ahead: Be sure to plan ahead and make reservations in advance as this will save you time, money, and effort.
Pack Smart: Take into consideration what activities you'll be doing during your trip so that you can pack accordingly.
Capture Memories: Don't forget to bring a camera or smartphone to capture memories of your romantic getaway together.
Relaxation Time: Make sure that there is plenty of downtime on the itinerary for relaxation and quality time spent together.
Try Something New Together: Why not try a new activity or cuisine while on vacation? This could be an opportunity for both of you to step out of your comfort zones and experience something new together!
Disconnect From Technology: It's important to take some time away from technology so put away those phones, laptops, tablets, etc., disconnect from social media channels, and instead focus on each other's company without distractions from the outside world!
Why You Should Choose Seabeach Delight Andaman Tour Packages for Couples
Seabeach Delight Andaman Tour Packages are the perfect choice for couples who want to make romantic memories on their trip. With a variety of activities included in the package, such as snorkeling, scuba diving, and beach hopping, you will have plenty of opportunities to explore the beautiful beaches and marine life of Andaman.
Additionally, with expert guidance from experienced tour guides and comfortable accommodations provided throughout your stay, you can rest assured that every aspect of your trip is taken care of
So why should you choose Seabeach Delight for your next couple's getaway? Because it offers an unforgettable experience filled with adventure and romance. Book your tour now and get ready to create lifelong memories with your loved one!