Experience Paradise with Seabeach Delight – The Best Hotel Booking Agent in Andaman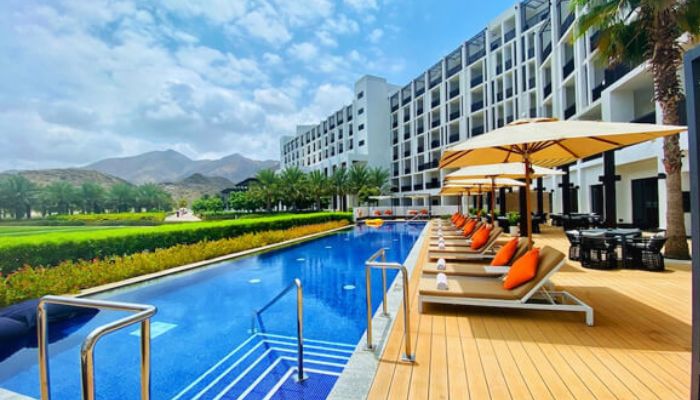 Are you looking for a perfect island getaway? Look no further than Andaman, the paradise on earth. With its crystal-clear waters and pristine beaches, Andaman promises to be an experience of a lifetime. But with so many hotels and resorts to choose from, booking your dream vacation can be overwhelming. That's where Seabeach Delight comes in – the best hotel booking agent in Andaman that ensures you have access to the most exclusive deals and packages. In this blog post, we'll explore what makes Seabeach Delight stand out among its competitors and how it can help make your trip unforgettable!
What makes Seabeach Delight the best hotel booking agent in Andaman?
Seabeach Delight is an exceptional hotel booking agent in Andaman, offering a range of services to make your stay on this paradise island unforgettable. But what sets Seabeach Delight apart from the rest?
Firstly, their local knowledge and expertise are unparalleled. With years of experience in the hospitality industry, they have built strong relationships with hotels across Andaman and can offer you unbeatable deals that you won't find anywhere else.
Secondly, Seabeach Delight offers a personalized service tailored to your needs. They take the time to understand your preferences and budget before recommending hotels that will meet all your requirements.
Thirdly, Seabeach Delight provides excellent customer support throughout the booking process and during your stay. Their friendly team is available 24/7 to answer any questions or concerns you may have.
Seabeach Delight values transparency and honesty above all else. They provide detailed information about each hotel's amenities, location, and pricing so that you can make an informed decision when booking.
These qualities make Seabeach Delight stand out as the best hotel booking agent in Andaman for anyone looking for a hassle-free vacation experience.
Benefits of Booking with Seabeach Delight
Booking your hotel stay through Seabeach Delight comes with several benefits that will make your trip to Andaman an unforgettable experience. First and foremost, Seabeach Delight is a locally owned and operated business, which means they have extensive knowledge of the area and can provide you with personalized recommendations for activities, restaurants, and other local attractions.
Additionally, booking through Seabeach Delight gives you access to exclusive discounts on hotels that are not available elsewhere. This means that you can save money while still experiencing luxurious accommodations during your stay in Andaman.
Seabeach Delight also offers 24/7 customer support so that any issues or concerns you may have during your stay can be addressed promptly. This level of service ensures peace of mind throughout the duration of your vacation.
When booking through Seabeach Delight, you can rest assured knowing that all properties listed on their website meet high standards for cleanliness and safety. They work closely with their partner hotels to ensure the satisfaction of their guests.
By choosing Seabeach Delight as your hotel booking agent in Andaman, you not only gain access to exclusive savings but also receive personalized attention from a reliable team committed to making sure every aspect of your trip is perfect.
Tips for Booking a Hotel through Seabeach Delight
Looking to book a hotel in Andaman through Seabeach Delight? Here are some tips to make your booking experience even better.
First, be clear about your budget and preferred location. Seabeach Delight offers a wide range of hotels across different price ranges and locations on the island – from beachfront properties to city hotels.
Second, take advantage of their customer service team. Whether you need help with choosing the best hotel for your needs or have questions about the booking process, their team is available 24/7 via phone, email or live chat.
Third, check out their deals and promotions section on their website. You may find great discounts on selected hotels or packages that include accommodation, transportation and activities.
Fourth, read reviews from previous guests who booked through Seabeach Delight before making your decision. This can give you an idea of what to expect from the property as well as the level of service provided by Seabeach Delight.
Don't forget to confirm your reservation with Seabeach Delight before traveling. This ensures that all details are correct and avoids any last-minute surprises upon arrival at your destination.
By following these simple tips when booking through Seabeach Delight in Andaman, you can rest assured that you will have a hassle-free experience while enjoying paradise on Earth!
Conclusion
To sum up, Seabeach Delight is undoubtedly the best hotel booking agent in Andaman. With a wide range of hotels and resorts to choose from, affordable prices, an easy booking process, and excellent customer service, travelers can experience paradise without any hassle.
Booking your dream vacation has never been easier with Seabeach Delight. Follow the tips mentioned above for an even smoother experience. Whether it's a romantic getaway or a family vacation, trust Seabeach Delight to make your trip unforgettable.
So what are you waiting for? Visit our website today and start planning your next adventure in Andaman with Seabeach Delight!