Best Time to Visit Andaman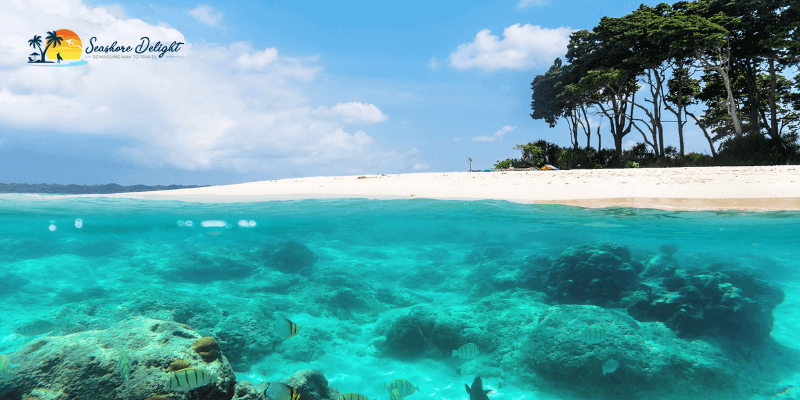 Posted On
Best Time to Visit Andaman
To witness the ethereal beauty of the Islands, unfold before your eyes, you must visit Andaman during summer. The sunny skies and the overall ambience just set the perfect mood for holidaying! Additionally, water sport activities such as scuba diving, kayaking, and banana boat ride are most enjoyable during summers. Wait there's much more!
This season also lets tourists participate in various events like the Island Tourism Festival and Block Mela. The Island Tourism Festival that lasts for about two weeks, is a celebration that acknowledges the traditional and cultural practices of the archipelago. This mela is an event conducted to showcase the lifestyle of the locals.
Tips to Keep in Mind
Since summers are considered the best time to visit Andaman, our travel experts at Seashore Delight have a few tips for your summer trip.
Always wear and carry light and comfortable clothing. This is a must to cope with the sunny skies and sultry weather conditions.
Don't forget to carry sunglasses, deodorants, sanitiser and sunscreens.
Drink adequate water to avoid getting dehydrated.
Andaman and Nicobar Islands in Monsoons (July-September)
The travel activity in the archipelago during the monsoon months remains dull. Because of tidal waves and heavy downpours, travellers avoid visiting Andaman during these months. This is certainly not the best time to visit Andaman. Water sports are most likely to be unavailable.
However, if you wish to avoid crowds and want a break from your mundane lifestyle to rejuvenate your mind, the monsoon season is the ideal time for you to visit the islands. Getting lost in a novel while sipping a steaming cup of tempting brew during monsoon, is a unique experience in Andaman altogether!
Also, the ambience during this season is ideal for some self-introspection and personal growth. Furthermore, hotels and resorts tend to offer accommodation at much-reduced prices, making this season the cheapest time to visit Andaman.
To book luxurious hotels at great discounts in minutes, click here.
Travel Tips if you're Planning to Visit in the Monsoons
Before you start backpacking for your tropical vacation in the monsoons, have a quick look at the tips of our travel guides.
Monsoons are the best time to visit Andaman if you want to explore the culture and lifestyle of the people in the truest form.
Always ensure carrying raincoats, mosquito repellent cream, power banks, windcheaters wherever you go.
Bring protective covers for your cameras, lenses and other electronic gadgets.
At Seashore Delight, we hope that this blog offers you valuable insights before you start planning for the Andaman trip. We are looking forward to welcoming you soon to this tropical paradise. For hassle-free bookings and exciting adventures, all at the best discounts, contact us today