Discover India: Unpacking Vacation and Holiday Packages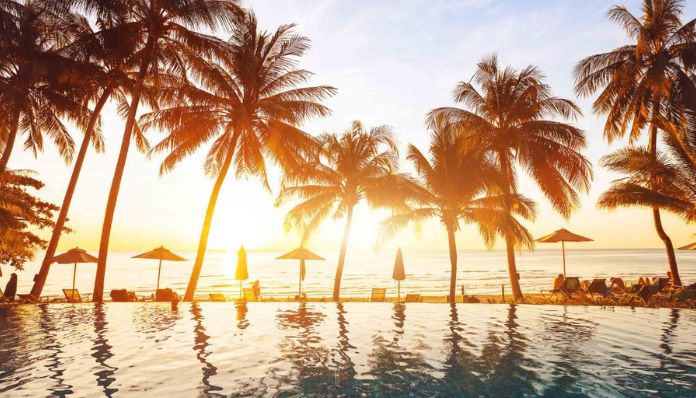 India, the land of diverse landscapes, rich culture, and vibrant traditions, beckons travelers from around the world. Whether you're seeking spiritual enlightenment, exploring historical wonders, or simply unwinding on beautiful beaches, India has something to offer every type of traveler. However, planning a trip to India can be overwhelming, which is where vacation and holiday packages come to the rescue. In this blog, we'll explore the beauty of India and how vacation packages can enhance your travel experience.
India's Kaleidoscope of Experiences
India is a country like no other, with a kaleidoscope of experiences waiting to be discovered. From the snow-capped Himalayas in the north to the pristine beaches of Goa and Kerala in the south, the diversity in landscapes is astonishing. Add to that the historical treasures like the Taj Mahal, the cultural extravaganza of Rajasthan, and the spiritual essence of Varanasi, and you have a traveler's paradise.
The challenge lies in planning an itinerary that does justice to India's wealth of experiences. This is where vacation and holiday packages prove invaluable. They provide pre-designed itineraries that take you on a journey through India's most iconic and beautiful destinations.
The Convenience of Vacation Packages
One of the most significant advantages of opting for vacation packages is the convenience they offer. They eliminate the hassle of planning every detail of your trip, from accommodations to transportation and even guided tours. Let's delve into some key benefits of vacation packages:
Expertly Crafted Itineraries: Vacation packages are created by experts who know the best of what India has to offer. They ensure you don't miss out on must-see attractions, cultural experiences, and hidden gems.
Cost Savings: By bundling accommodations, transportation, and activities, vacation packages often provide cost savings compared to booking each component individually.
Stress-Free Planning: Planning a trip can be stressful, especially if you're not familiar with the destination. Vacation packages simplify the process, leaving you with more time to anticipate your adventure.
Local Insights: Local guides and experts in vacation packages provide valuable insights into the culture, history, and traditions of the region you're visiting, enhancing your overall experience.
Types of Vacation Packages in India
India offers a plethora of vacation and holiday packages tailored to diverse interests. Here are some popular options:
Cultural Immersion Packages: These packages are perfect for those who want to explore India's rich cultural heritage. They often include visits to historical sites, museums, and opportunities to witness traditional festivals.
Adventure Packages: For the thrill-seekers, adventure packages offer activities like trekking in the Himalayas, river rafting, and wildlife safaris in India's national parks.
Wellness and Yoga Retreats: India is known for its yoga and wellness traditions. Retreat packages focus on rejuvenation and self-discovery, often set in serene locations like Rishikesh and Kerala.
Spiritual Journeys: If you're seeking spiritual enlightenment, packages to spiritual destinations like Varanasi, Amritsar, and Rishikesh can help you explore your inner self.
Beach Escapes: India boasts some of the world's most beautiful beaches. Packages to coastal destinations like Goa, Kerala, and Andaman and Nicobar Islands are perfect for beach lovers.
Historical Tours: India's history is a tapestry of empires and dynasties. Historical tour packages take you to iconic sites like the Taj Mahal, Jaipur's palaces, and ancient temples.
Customizing Your Package
While vacation packages offer a convenient way to explore India, they are not one-size-fits-all solutions. You can often customize your package to suit your preferences. This may include extending your stay, upgrading accommodations, or adding extra activities to your itinerary. Many tour operators are flexible and willing to accommodate your requests.
Choosing the Right Tour Operator
Selecting the right tour operator is crucial to ensure a smooth and memorable trip to India. Research and read reviews to find operators with a good track record. Consider the following factors when making your decision:
Reputation: Look for tour operators with a solid reputation and positive customer reviews. This is a good indicator of their reliability and service quality.
Inclusions: Review the inclusions and exclusions of the package to make sure it aligns with your preferences and budget.
Flexibility: Check if the tour operator allows customization of the package to meet your specific needs.
Local Knowledge: Operators with a deep understanding of the local culture and customs can enhance your travel experience.
Customer Support: Ensure the operator provides reliable customer support to assist you throughout your journey.
Conclusion
Seabeach Delight stands as an unparalleled destination for those seeking unforgettable vacations in India. With a wide array of services, this resort specializes in crafting Vacation Packages and Holiday Packages in India, ensuring that travelers experience the splendor of the country in the most immersive and delightful way possible. From pristine beaches to exotic landscapes, Seabeach Delight offers an extensive range of packages to suit every traveler's preferences, making it the ultimate choice for a memorable getaway. With a commitment to providing exceptional service and experiences, Seabeach Delight sets the stage for remarkable adventures and cherished memories in the captivating landscapes of India.