Make Your Honeymoon Unforgettable With Cheap Andaman Honeymoon Tour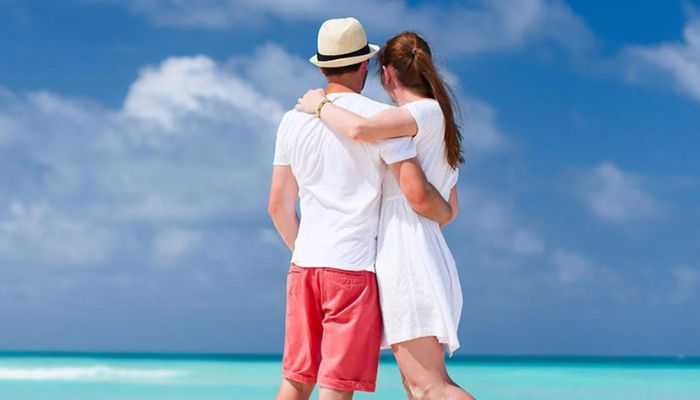 Are you looking for a honeymoon destination that offers pristine beaches, crystal-clear waters, and a romantic ambiance? Look no further than the Andaman Islands! This hidden gem of India is quickly becoming one of the most sought-after honeymoon destinations in the world. And with Seabeach Delight's cheap Andaman honeymoon tour package, you can enjoy all that these breathtaking islands have to offer without breaking the bank. Keep reading to find out how this tour will make your honeymoon unforgettable!
Benefits of Taking a Honeymoon Vacation in the Andaman Islands
The Andaman Islands are a perfect honeymoon destination for couples who want to create unforgettable memories. The islands offer pristine beaches, crystal-clear waters, and exotic marine life that can take your breath away.
One of the main benefits of taking a honeymoon vacation in the Andaman Islands is the opportunity to indulge in water sports activities such as scuba diving, snorkeling, and swimming with elephants. These activities provide an exciting way to bond with your spouse while exploring the beauty of nature.
Another benefit is that you get to enjoy some of the most secluded beaches in India without having to share it with other tourists. These serene locations offer privacy and allow you to spend quality time together.
The island's cuisine is also a major attraction for food enthusiasts. You can savor fresh seafood dishes at beachside restaurants or even try your hand at cooking classes where you learn how to make traditional Andamanese food together.
Moreover, visiting historical sites like Cellular Jail and Ross Island provides an insight into India's colonial history adding another dimension that makes this trip more unique than any other tropical escape.
Taking a honeymoon vacation in the Andaman Islands offers endless possibilities for adventure, relaxation, and romance making it one of the best destinations for newlyweds seeking something special.
Tips for Planning the Perfect Honeymoon Trip
When it comes to planning the perfect honeymoon trip, there are a few important tips that can help ensure your vacation is unforgettable. First and foremost, consider your budget and decide on a realistic amount you're willing to spend. This will help narrow down options for destinations and accommodations.
Next, think about what activities or experiences you want to have during your honeymoon. Do you want to relax on a beach all day or explore new cities? Make sure both you and your partner's desires are taken into account when making plans.
It's also important to consider the time of year and weather conditions in your desired destination. You don't want unexpected rain ruining your romantic outdoor excursion!
When booking flights and accommodations, be sure to read reviews from other travelers before making any final decisions. This will give you an idea of what to expect in terms of service quality and amenities.
Don't forget about the little details like transportation from the airport or special surprises for your significant other. With careful planning, you can create a honeymoon trip that exceeds all expectations!
How to Book Your Andaman Honeymoon Tour with Seabeach Delight
Booking your Andaman honeymoon tour with Seabeach Delight is easy and hassle-free. All you need to do is visit our website and select the package that best suits your needs. You can choose from a variety of packages, including luxury, budget-friendly, adventure, or romantic.
Once you have selected your package, all you need to do is fill out the booking form on their website and make the payment online. Seabeach Delight's team will take care of the rest by providing you with all the necessary information about your itinerary and accommodations.
In addition to offering affordable prices for their honeymoon packages in the Andaman Islands, Seabeach Delight also provides exceptional customer service throughout your trip. They are available 24/7 to answer any questions or concerns you may have during your stay.
So if you want to make your honeymoon unforgettable while staying within budget, consider booking an Andaman Honeymoon Tour with Seabeach Delight today!