Experience the Best of India with Family Tour Packages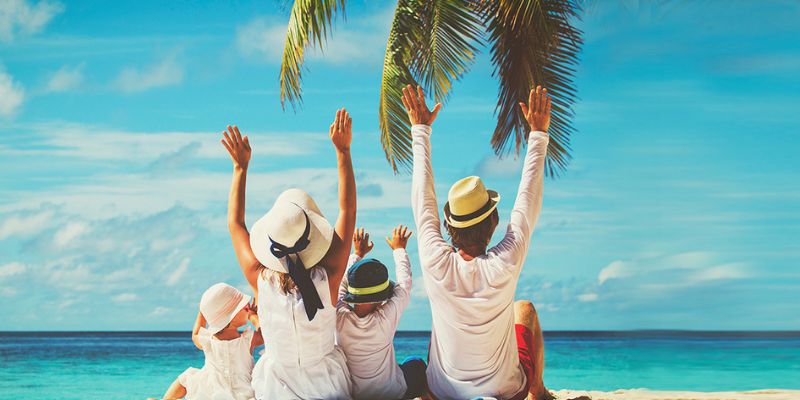 When it comes to planning a family vacation, there are many factors to consider. From finding the perfect destination to booking the best accommodations, the process can be daunting. But with the help of the Best Travel Agency in Port Blair, planning a family trip can be easy and enjoyable.
India is a country with something for everyone. From its stunning natural beauty to its rich culture and history, there is much to explore. And with a family tour package, you can see it all without having to worry about the details.
The best family tour package in India will include all the necessary transportation, lodging, and activities for your trip. It will also offer options that allow you to customize your experience based on your interests and budget. With the help of a professional tour operator, you can plan the perfect trip for your family that includes all the sights and experiences you want without any of the hassles.
Popular Tourist Destinations in India
India is a land of vast diversity, with something to offer everyone. From the snow-capped mountains of the north to the sunny beaches of the south, there is an endless array of attractions to explore. With so much to see and do, it can be hard to know where to start. To help you plan your trip, we've put together a list of some of the most popular tourist destinations in India:
The Taj Mahal: One of the Seven Wonders of the World, the Taj Mahal is a must-see for anyone visiting India. Located in Agra, this stunning mausoleum was built by Mughal Emperor Shah Jahan in memory of his late wife Mumtaz Mahal.
The Golden Triangle: Comprising Delhi, Agra and Jaipur, the Golden Triangle is one of the most popular tourist circuits in India. This route takes in some of the country's most iconic sights, including the Taj Mahal, Red Fort, and Amber Fort.
Kerala: Often referred to as 'God's Own Country', Kerala is a beautiful coastal state in southern India famed for its pristine beaches, lush green scenery, and friendly people. A popular destination for honeymooners and families alike, Kerala has something for everyone.
Goa: Another popular beach destination, Goa is renowned for its laid-back atmosphere and vibrant nightlife.
Benefits of Family Tour Packages
There are many benefits of family tour packages. One of the most important benefits is that it helps to strengthen the bond between family members. It also provides an opportunity for family members to spend quality time together and create lasting memories.
Another benefit of family tour packages is that they offer great value for money. This is because tour operators usually offer discounts and special offers for families. This means that families can save a lot of money by booking a tour package.
Finally, family tour packages offer an opportunity to see some of the most amazing places in India. India is a huge country with a rich culture and history. By taking a family tour, you will be able to see some of the most famous landmarks and attractions in India.
Tips for Planning a Successful Family Trip
When it comes to planning a successful family trip, there are a few key things to keep in mind. First and foremost, it's important to choose a destination that will be enjoyable for everyone in the group. India is a great option for families as there is so much to see and do. From the Taj Mahal to the beaches of Goa, there is something for everyone to enjoy.
Once you've chosen your destination, it's time to start planning the details of your trip. When traveling with children, it's important to consider their needs and interests. Make sure to include plenty of activities that will keep them entertained throughout the trip. It's also a good idea to plan for some downtime so everyone can relax and recharge.
When booking accommodations, be sure to choose a place that is family-friendly and has all the amenities you need. Don't forget to pack all the essentials, from sunscreen to snacks. And finally, make sure you have travel insurance in case of any unforeseen circumstances. By following these tips, you can ensure that your family trip is a success!
Seashore Delight Best Family Tour Packages in India
Looking for the best family tour packages in India? Look no further than Seashore Delight! We offer a variety of tour packages that are perfect for families of all sizes and interests. From beach holidays to cultural tours, we have something for everyone.
Our team of experienced travel experts will work with you to create a custom itinerary that fits your budget and needs. We'll take care of all the details so you can relax and enjoy your vacation. Contact us today to start planning your dream trip to India. Book Family Holiday Tour Packages India today!