Tips to Book Honeymoon Holiday Tour Packages India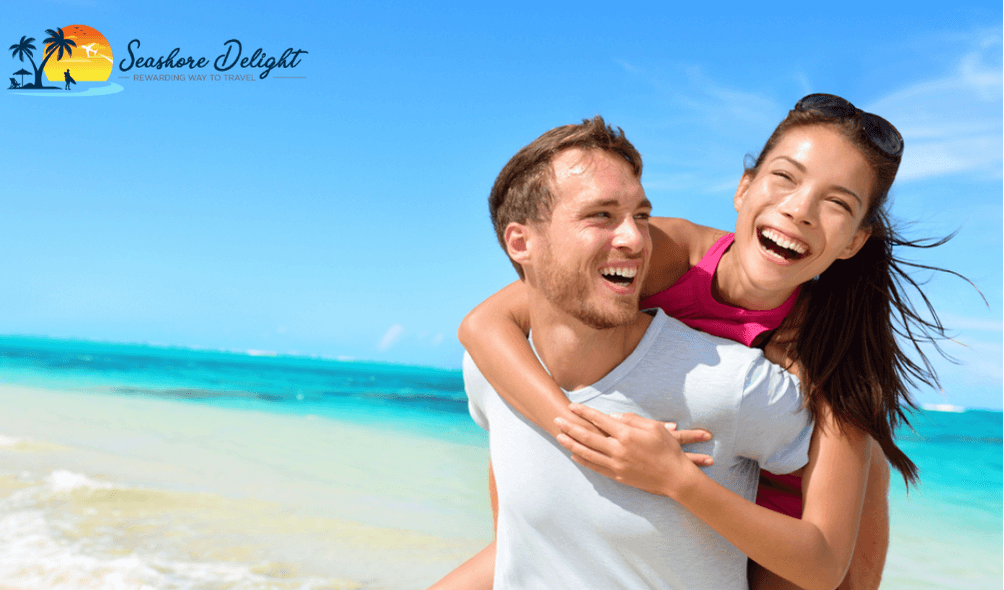 Tips to Book Honeymoon Holiday Tour Packages India
The Tips To Remember When You Book Honeymoon Holiday Tour Packages India
A honeymoon for a newlywed couple is often an exclusive experience, and so couples try to make it as memorable as possible. And since the fundamental aspect of a honeymoon is taking a vacation, the place where you visit matters quite a lot.
Andaman and Nicobar Islands are often considered the number one holiday and honeymoon destinations. And if you'd like to make your honeymoon special and exciting, the place welcomes you.
But before you buy Andaman's best family tour packages in India or those meant for honeymoon couples, there are some things that you should know.
We'll talk more about these so that you are fully prepared for your visit to the Andaman and Nicobar Islands.
When Is The Best Time To Visit?
No matter if you're on a honeymoon holiday tour package in India or are visiting Andaman with your family, its weather is a delight.
Since it is a tropical island, it doesn't get too hot, while winters are probably the best time you can visit. However, avoid the Monsoons at all costs, unless you want the rain to spoil your vacation and mood.
So plan your vacation between October and April to make the most of it. And of course, consult a few tour operators to get the best family tour packages in India.
Best Activities in Andaman for Honeymoon Couples
Andaman is a trove of beautiful scenery as well as exciting activities that couples can take part in. While some of these are relaxing, others are adventurous and both can contribute to making your honeymoon wonderful.
Enjoy a Candle Light Dinner Together
A candlelight dinner is always romantic, and when you arrange it in Andaman, you gift your loved one a special evening that they will always remember.
You can choose to enjoy your dinner in an outdoor setting on the beach near the sea, while there are options to book a cruise as well.
The various tour operators here not only suggest and arrange destinations but also take care of the transportation. With a little expense and desire, you can thus make great memories with honeymoon holiday tour packages India.
Take Part in Water Sports
Depending on what other activities you have planned for your honeymoon in Andaman, we suggest you squeeze in water sports somewhere in between.
While other holiday destinations also offer water sports, Andaman offers far greater options and a better experience as well.
And it's not just about jet-skiing or such things either. Imagine scuba diving while holding your lover's hand surrounded by life underwater. Given the diversity of aquatic creatures in Andamans, this is an experience you should not miss when you visit Andaman on any of the honeymoon holiday tour packages India.
Relax in Spas and Take a Couple of Massages
People, be it with family on the best family tour packages in India for Andaman or with their better half on honeymoon, visit Andaman for relaxation.
The sandy beaches, seashore and the entire surrounding offer a great sense of peace which visitors living monotonous lives crave.
And a way to elevate the sense of relaxation further is to book a massage or spa appointment for couples. It not only helps both the people relax but also allows them to enjoy a special connection.
Explore the Various Beaches
Andaman is never boring, as the days you spend there are engaged in some activity or the other. And while you must take part in as many of these as possible, make sure to reserve some time to explore the various beaches here. Couples often simply choose to take a walk or lay under the sun wearing sunscreen. And while that may not be all that adventurous, it is a part of the Andaman experience.
Don't Forget to Photo Shoot
Simply visiting Andaman wouldn't complete your honeymoon, and photographs are a simple way you can keep the memories you make there close to you.
There is no shortage of alluring backgrounds, and we are quite sure that with the right clothing and poses, these photographs would come out great.
Honeymoon holiday tour packages India for Andaman usually do not involve photography and it must be kept on the list of personal expenses (if you hire a professional photographer).
What To Carry To Andaman When Visiting on Honeymoon or the Best Family Tour Packages in India?
Andaman is a lot about the sea, beaches, sightseeing and so on. Thus, when you pack your bags, there are certain things that you should not forget.
This would include shades, sunscreen, towels, swimwear, water bottles, a beach mat, insect repellants and so on.
While the list is mostly the same for honeymooners visiting Andaman on any of the honeymoon holiday tour packages India too, they can add a few more items as per preferences.
Andaman Sounds Exciting? Book The Best Packages From the Right Tour Operator
Andaman is one of those destinations that you can enjoy most with the assistance of a tour operator. And Seashore Delight is one of the best that you'd find in Andaman.
We have created great tour packages to Andaman for you that include some of the best family tour packages in India, honeymoon packages and so on that you'd find.
So call us up and let us make your trip to Andaman the most blissful.
Read more: Self Drive Car Rental in Port Blair – Should You Consider?