Create Lasting Memories with Seabeach Delight's Best Family Tour Packages in India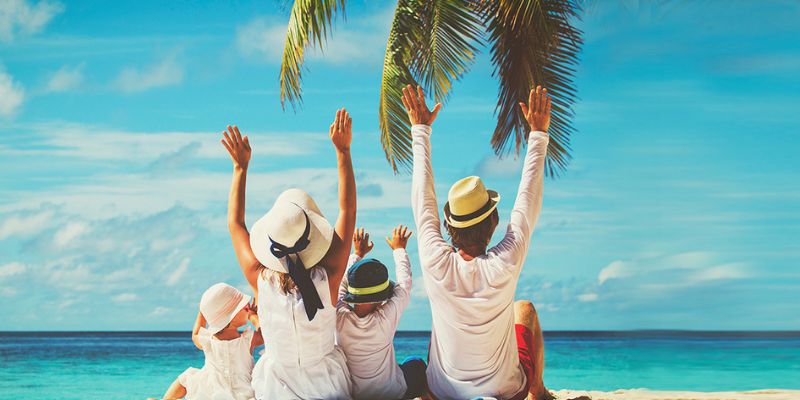 Looking for a memorable & best family tour packages in India? Look no further than Seabeach Delight! Our expertly curated family tour packages are designed to provide the perfect combination of adventure, relaxation, and cultural immersion. Whether you're seeking an exciting beach getaway or a fascinating cultural experience, we've got you covered with our top-rated destinations and customizable itineraries. With our affordable prices and exceptional service, creating lasting memories with your loved ones has never been easier. So why wait? Start planning your dream family vacation today with Seabeach Delight!
Benefits of Family Tours in India
Best family tour packages in India offer a plethora of benefits that are hard to ignore. First and foremost, it's an opportunity for families to spend quality time together away from the distractions of daily life. It also provides a chance for bonding and creating lasting memories that will be cherished for years to come.
Moreover, family tours allow parents to expose their children to different cultures, traditions, and ways of life. This exposure can broaden their horizons and help them develop important social skills like empathy and understanding.
Another benefit is that family tours provide an escape from routine activities such as work or school. A change of scenery can do wonders for adults too, reducing stress levels while providing opportunities for relaxation.
Furthermore, traveling with kids allows parents to pass on essential life skills like navigating airports or using public transport while exploring new destinations.
Family vacations create moments where everyone can switch off technology devices enabling greater communication between all members which leads to stronger relationships among family members over time.
Overview of Popular Family Vacation Destinations
India is a diverse country with numerous family vacation destinations that cater to different interests and preferences. From the scenic hills of Himachal Pradesh to the sandy beaches of Goa, India has something for everyone.
One popular destination for families is Rajasthan, known for its rich history and culture. The state boasts several iconic landmarks such as the majestic Amer Fort in Jaipur and the serene Lake Palace in Udaipur.
For those seeking adventure, Uttarakhand offers plenty of options such as trekking in the Himalayas or river rafting on the Ganges River. Another favorite destination among families is Kerala, famous for its backwaters and lush greenery.
Families looking for a relaxing beach getaway can head to Goa or Andaman Islands where they can enjoy water sports activities like parasailing and jet skiing or simply bask in the sun while sipping coconut water.
If you want to experience wildlife up close then national parks like Jim Corbett National Park in Uttarakhand or Bandhavgarh National Park In Madhya Pradesh are excellent choices.
India's diversity guarantees that there's always an ideal place for every family member regardless of their age group or interest!
Top 5 Seabeach Delight Family Tour Packages
Seabeach Delight offers some of the best family tour packages in India. Here are our top 5 picks:
1. Andaman and Nicobar Islands: Experience the stunning beaches, crystal-clear waters, and rich marine life on tis tropical paradise.
2. Kerala Backwaters: Cruise through the serene backwaters of Kerala aboard a traditional houseboat and enjoy local cuisine and culture along the way.
3. Rajasthan Heritage Tour: Explore the colorful cities of Jaipur, Jodhpur, Udaipur, and more while immersing yourself in Rajasthani history and culture.
4. Himalayan Adventure Tour: Embark on an unforgettable journey to witness breathtaking mountain vistas, trek through scenic trails, and experience local Himalayan culture.
5. Goa Beach Retreat: Relax on some of India's most beautiful beaches while enjoying delicious seafood and vibrant nightlife in this coastal haven.
No matter which package you choose, Seabeach Delight ensures that every detail is taken care of to make your family vacation truly memorable!
Tips for Planning a Family Vacation in India
When planning a family vacation in India, it's important to consider the interests and needs of everyone involved. Here are some tips for making your trip a success:
Firstly, determine what type of experience you want to have as a family. Do you prefer adventure or relaxation? Cultural immersion or beach time? Once you've identified your collective interests, research destinations that align with those preferences.
Secondly, create an itinerary that includes activities suitable for all ages. If you're traveling with young children or elderly relatives, make sure there are breaks throughout the day and accommodations for naps and rest.
Thirdly, budget accordingly by researching costs associated with travel, lodging, food and activities beforehand. This will help avoid unexpected expenses during the trip.
Fourthly, be mindful of cultural norms when visiting different regions in India. Dress modestly at religious sites and follow local customs such as removing shoes before entering homes.
Lastly but not least important is to book through reputable tour operators like Seabeach Delight who can provide expert advice on destinations and activities while ensuring safe transportation and comfortable accommodations for your family's enjoyment!
Why Choose Seabeach Delight for Your Family Tour?
Seabeach Delight is the perfect choice for your next family vacation in India. Here are a few reasons why:
Firstly, Seabeach Delight has years of experience in organizing family tours and their team understands what families need. They ensure that each member of the family has fun and enjoys every moment of the trip.
Secondly, Seabeach Delight offers a wide range of tour packages to choose from. Whether you want a beach holiday or an adventure-filled trip, there's something for everyone. Their packages cater to different budgets and preferences so you can pick one that suits your needs.
Thirdly, Seabeach Delight takes care of all the details from start to finish. From arranging transportation and accommodation to planning activities and meals, they have everything covered so you don't have to worry about anything.
Fourthly, their team consists of knowledgeable guides who provide valuable insights into each destination on your itinerary. You'll learn about local customs, history and culture which adds depth to your travel experience.
Seabeach Delight prioritizes safety as well as comfort throughout the tour. With them by your side, you can rest assured that every aspect of your trip will be taken care of with utmost professionalism.
In short - if you're looking for a hassle-free family vacation with lasting memories then look no further than Seabeach Delight!